A woman has her cat euthanized, a decision that causes her to become aware of her ability to kill. She writes, hand haunted by history, and returns to the forgotten memory of the time when her ancestors were animals. By writing, she tries to understand the psyche and its obvious manifestations of cruelty, which she sees every day in the media: rapes, murders, bombings of civilians, indifference towards the powerless, humans and animals that are made to suffer without remorse. This book is a cry provoked by existential questions: how to deal with the wickedness in the world, how to see one's own wickedness without sinking into despair. By writing, by openness to others, by compassion, she seems to be able to face life believing that, if she recognizes the presence of evil both in her and in the world, she will be able to respond by standing among the living.
Details

Guernica Editions (Essential Translations Series)

9781771835107

104 pages |
Regular price
Sale price
$20.00 CAD
Unit price
per
Sale
Sold out
Share
Reviews

As the collection is framed by the speaker's own complicity in world suffering by her decision to euthanize her cat, we must ask ourselves: what cries have we heard, in our lives or dreams, that we ignored? If one believes the origins of the poetic act to be rooted not just in aesthetics, but also moral courage, Dupré bravely leads us to that feared "damned spot," to quote Lady Macbeth, that we cannot, in the hour of reckoning, erase.

Montreal Review of Books
View full details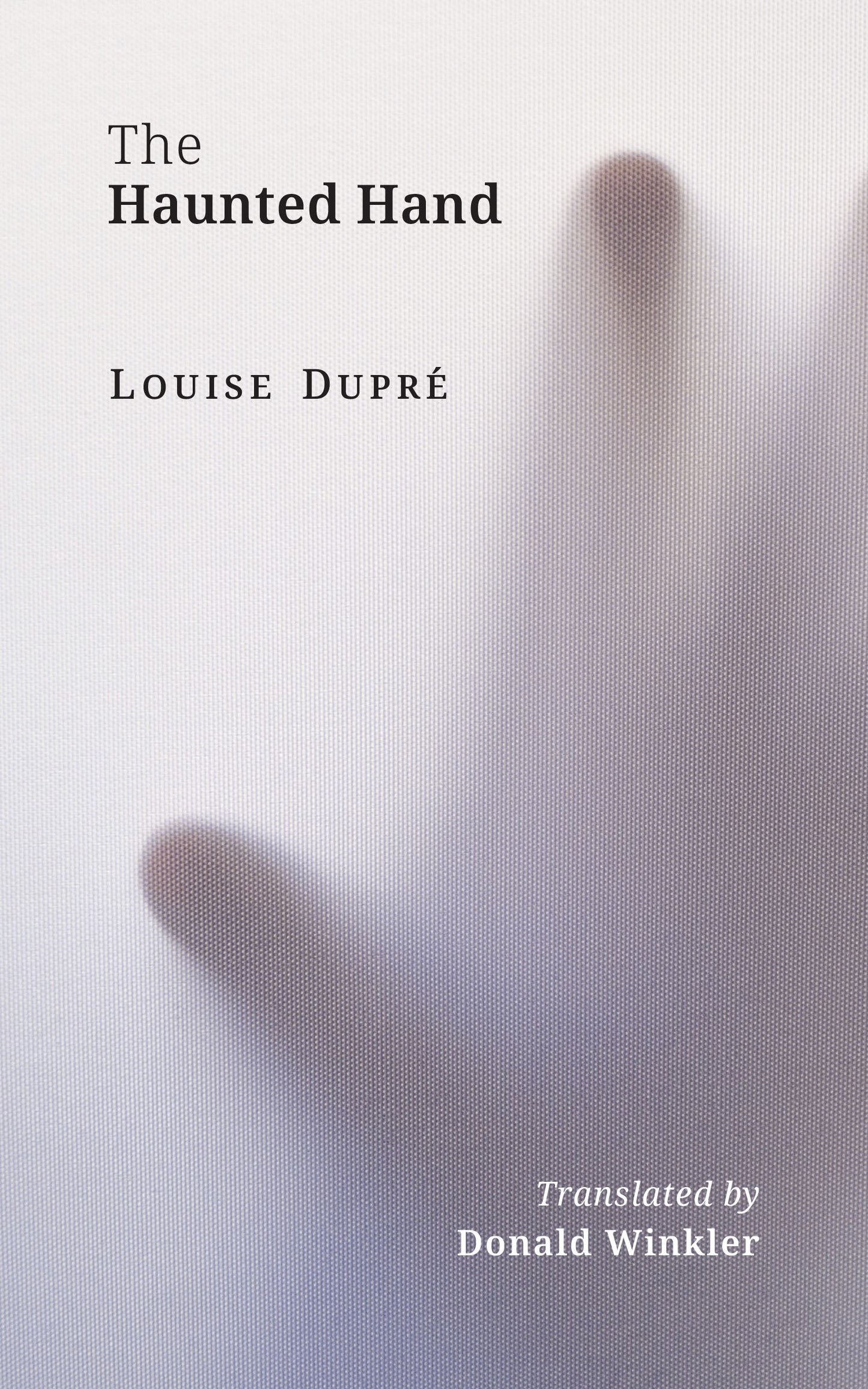 About the author
Born in 1949 in Sherbrooke, Quebec, Louise Dupré is a prolific and influential member of Quebec's vibrant literary scene whose work is becoming increasingly well-known outside Quebec. Both a writer and an educator, Louise has received numerous prizes, distinctions and literary honours, notably her appointment to the Order of Canada in December, 2014, and the 2011 Governor General's award for her poetry collection Plus haut que les flammes (translated as Beyond The Flames (Guernica, 2014). Primarily a poet, she also writes fiction, theory and plays.
Born in Winnipeg, Donald Winkler is a translator of fiction, non-fiction, and poetry. He is a three-time winner of the Governor General's Literary Award for French to English translation. He lives in Montreal.