The first of two 19th century detective mysteries set in lands which were to become parts of Canada.

Victoria, 1869. The ramshackle capital of British Columbia, one of the last colonies in North America, where among European, American and Chinese (known as 'Celestial') settlers vastly outnumbered by native Indians, a few thousand British try to establish the values, noble and ignoble, of what is beginning to be known as the Victorian age.

The body of a man, horribly mutilated, is discovered in the forest. This was Dr McCrory, an American 'alienist' or mad-doctor who was either an innovator in the treatment of mental illness, drawn to practice in the freedom of the colony, or a charlatan whose methods include the most dubious of pseudo-sciences: phrenology, Mesmerism, and sexual-mystical 'magnetation'. Chad Hobbes, fresh from England, is the detective who must solve the crime.

But this is more than a detective story. According to Charles Darwin, the difference between the savage and the civilised person is 'the difference between a wild and a tame animal.' Is this true? Chad faces this question not only in the new territory in which he finds himself, but in himself, and in those he comes to love.
Details

()

9780991907304

368 pages |
Regular price
Sale price
$21.95 CAD
Unit price
per
Sale
Sold out
Share
Reviews

An absolutely worthy winner. Haldane makes the reader feel as if they've been dropped into the daily lives of those living in 1869-era Victoria, and refuses to shy away from the truth in favor of a more politically correct approach to historical fiction.

Sarah Weinman, National Post

[Sean Haldane] is a major talent. The Devil's Making combines Canadian history, solid crime plotting and a real sense of native-Canadian social history into a stunning tale of greed, deceit and murder. Beautifully plotted and written, this is a terrific debut that promises greater works to come. The Globe & Mail

A powerful, enthralling mystery. The combination of that mystery and Haldane's significant control over the historical elements of the novel make The Devil's Making an immersive, propulsive reading experience. 

Robert J. Wiersema, Vancouver Sun

A novel that succeeds on multiple levels. Earthy and erudite, an admirable blend of history and mystery, it examines issues the human race continues to confront while simultaneously spinning an absorbing story.

Richmond Times-Dispatch

Haldane's first mystery, evocative and elegantly written, is a deeply philosophical look at a relatively unknown historical period.

Kirkus Reviews (starred)

Poet, publisher, and psychologist Haldane ('Emotional First Aid') makes his fiction debut with an exceptional historical set on Vancouver Island, with this winner of Canada's Arthur Ellis Award for best novel. A host of intriguing characters combine with Haldane's firm grasp of the period to make this an enthralling read. 

Publishers Weekly (starred)

Haldane never shies away from period-specific language and attitudes, which make readers feel as though they are walking the dirty streets of Victoria by his side. Historical whodunit fans will relish this exciting trip to 19th-century frontier Canada. 

Library Journal (starred)

Haldane's debut historical mystery transports readers to nineteenth century Vancouver Island, mounding period detail atop the smells and sounds of Victoria, B.C. - a booming town with a diverse population. A muddle of Native American tribes, fortune hunters, snake-oil salesmen, prostitutes, jailbirds, and drunks mixes with the nouveau riche and our narrator, antihero Chad Hobbes, in this atmospheric murder puzzle. Evocative of the Native American-British relationships in Eliot Pattison's Bone Rattler mysteries and Alex Grecian's dark, melancholy Walter Day series. 

Booklist

This singular story offers a lively, up-close look at Victorian manners and views of that time, set in the context of cold-blooded murder. Haldane gets under the skin of his characters, stripping away the civilized veneer to reveal the inner thoughts and desires of each individual, often at great odds with their public facades. 

Bookpage

A strong crime fiction debut with an interesting multicultural element.

Bethany Latham, Historical Novel Society
View full details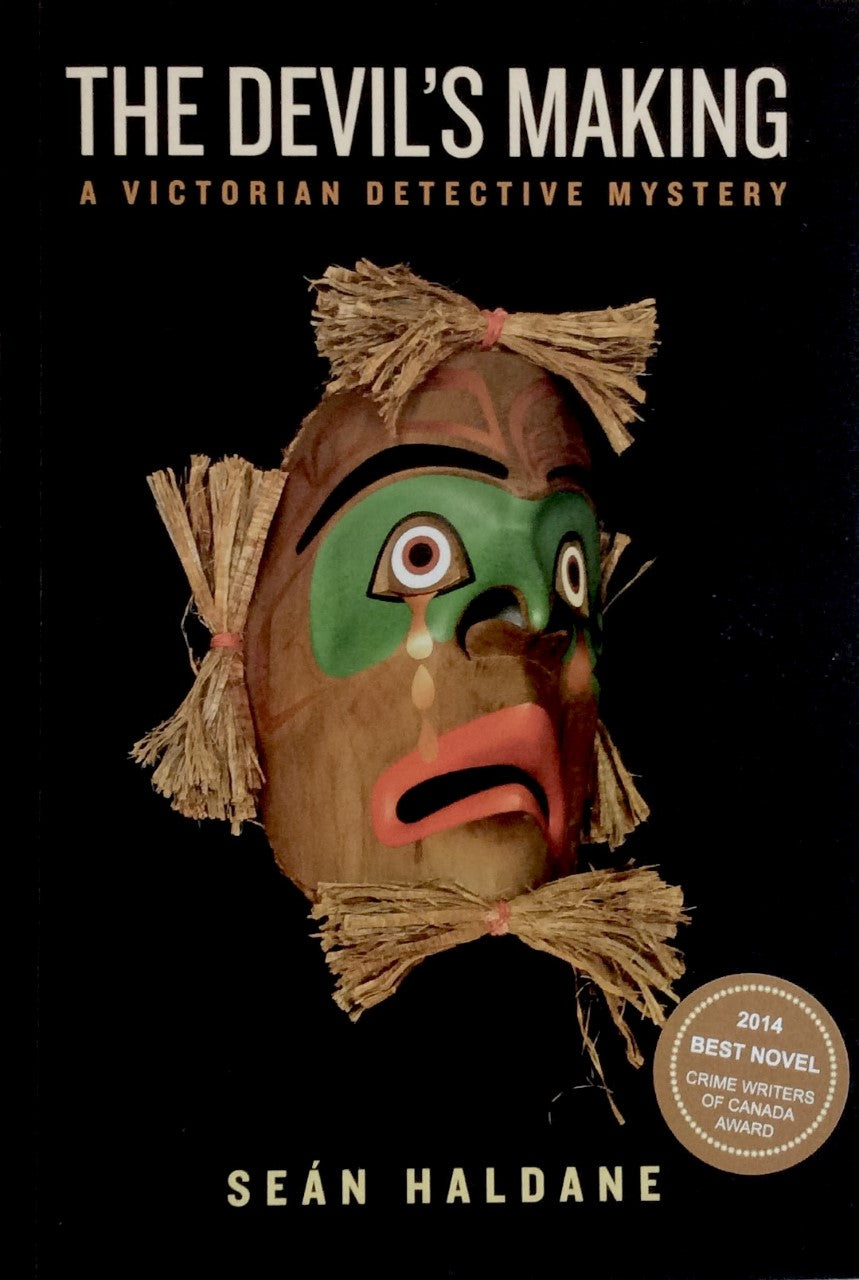 About the author
Dr Seán Haldane in his historical and contemporary crime novels draws on his experience as a neuropsychologist in health services and the criminal justice system, first in Canada (Prince Edward Island and British Columbia) then in the UK from 1990 to 2020. From 2012 to 2020 he was in private practice based in London as an expert witness, working about 2/3 with police and crown prosecution services (via the National Crime Agency), and 1/3 with defence lawyers.