An Animal Adventure
On a quest to rescue his community from a fiery demise, possum and poet Zak, seeks assistance from rodents in the North and sets out on a journey into an ancient forest. But separated from his own surroundings and his bob-cat companion, Sena, he quickly loses his sense of direction and becomes hopelessly lost in the wilderness. Here, Zak enters a world of self-discovery as he struggles to survive starvation, predation, drowning, illness and ice. Meanwhile, his forest-folk comrades he left behind suffer the menace of drought, wildfire and the malicious deeds of Mungo, an indomitable villain actively ravaging precious ecosystems. As Zak's feathered and furry friends await such an uncertain future, they formulate the theory that Mungo and the others of his species have lost cognizance of what they are, causing them to become "familiar" and bring havoc upon the forest -- all, because they were never taught to use their noses as a reference. But unbeknownst to everyone, the havoc originates inside a dark world whose terrifying resident has, itself, become familiar; and Zak will play a key role in events that ultimately end in a savage showdown.
Details

Guernica World Editions (World Young Readers)

9781771834605

284 pages |
Regular price
Sale price
$25.00 CAD
Unit price
per
Sale
Sold out
Share
Reviews

This is an imaginative tale with a fully realized animal kingdom of colorful characters. The writing is original and often poetic, such as this description of "the large white tern who floated gracefully, like a ghostly marionette." The environmental message is serious, but the story is often light and loving as the animals with their very human traits attempt to deal with the sans-pelages, while also trying to intuit the meaning of a "peculiar celestial event." The event, observed by Stella, a wise upland sandpiper, seems to portend doom, but what, why, when? While a book narrated entirely by animals can be a tough sell, this tale is as delightful as it is dismaying and will surely resonate with a wide audience, particularly, those with a deep love of this earth.

Blueink review, starred review

Fans of Watership Down and other animal fiction adventure stories for adults will find Shadowshine: An Animal Adventure an intriguing story that winds a classic good-versus-evil battle into the story of animal survival and adjustments as the ice age transitions to a more temperate, very different world... From 'pearls of truth' in stories told to an evolving universal wisdom in the face of a 'vine revolution' and other challenges, readers receive a solid adventure that is intriguing and hard to put down... Adult enthusiasts of animal-based fiction are in for a real treat.

D. Donovan, Senior Reviewer, Midwest Book Review

An enchanting and imaginative adventure set in the days of old when animals could speak with one another and humans were still primitive, tribal creatures. The animal characters have a lively and sophisticated dialogue, replete with languages and dialects. This engrossing story makes us think about our identities and our place in nature.

Hollin Vicedomini, co-owner of No. 9 Books and Records

In this charming debut tale, Armstrong adeptly blends classic storytelling with the usual genre tropes of literary fiction, creating a timeless, brilliant story of an animal kingdom … The forest folks (animals) are sketched with great skill and understanding. Zak is absolutely adorable, a possum of good intentions, a hero to root for; Armstrong makes his story both emotionally fraught and witty yet enriching for the reader … Armstrong captures the vast wilderness of prehistoric woodland and the barren beauty of vast ice belt in its full glory with breathtaking descriptions, executing a finely calibrated juggling act between the real and the imaginary. Filled with memorable characters, excellent world-building, and witty dialogue, Armstrong's superb tale brilliantly speaks to the environmental issues of today. It's as much a story of perseverance, courage, self-discovery, and friendship as it is of the battle between good and evil. Fans of Richard Adams' Watership Down will feel right at home.

The Prairies Book Review

This columnist found this book to be a true delight as well a quietly instructional guide on the plight of animals and the earth. I know that one day this book will be become required reading in schools and universities, but is a delight to read by old guys like this columnist.

Michael Wynne, author, historian, preservationist

A stunning tale told through the odyssey of a loveable possum, and the friends and lessons he collects along the way. Embedded throughout are clues that lead the reader to reflect on how modern mankind fails to identify itself as part of nature, and the ramifications of this failure. Through deceptively sophisticated writing, Armstrong interweaves complex biological principles into an entertaining narrative laced with drama, suspense, terror, humor, beauty, wisdom and hope. This book should rank as a mainstay of environmental literature for generations to come.

Nelwyn McInnis, Conservation Scientist, The Nature Conservancy

Up there on your bookshelf between Tolkien and Watership Down is where this book belongs. As an anthropomorphic adventure that winds through the realm of animals possessing courage, savagery, perseverance, and ultimately wisdom in the face of mounting evil threats – humans disconnected from the natural world – the tale is relevant, if not necessary.

Kelby Ouchley: Biologist, novelist, author of essays and books on Louisiana wildlife

From the very imaginative mind of a razor sharp observer of wild and human nature springs this enchanting novel about the journey of the forest-folk, endearing woodland animals imbued with the innate wisdom to truly know themselves. We only wish that Armstrong continues to pursue his passion to craft such wondrous tales to help us see our place in the natural world.

Latimore Smith, Conservation Scientist, The Nature Conservancy
View full details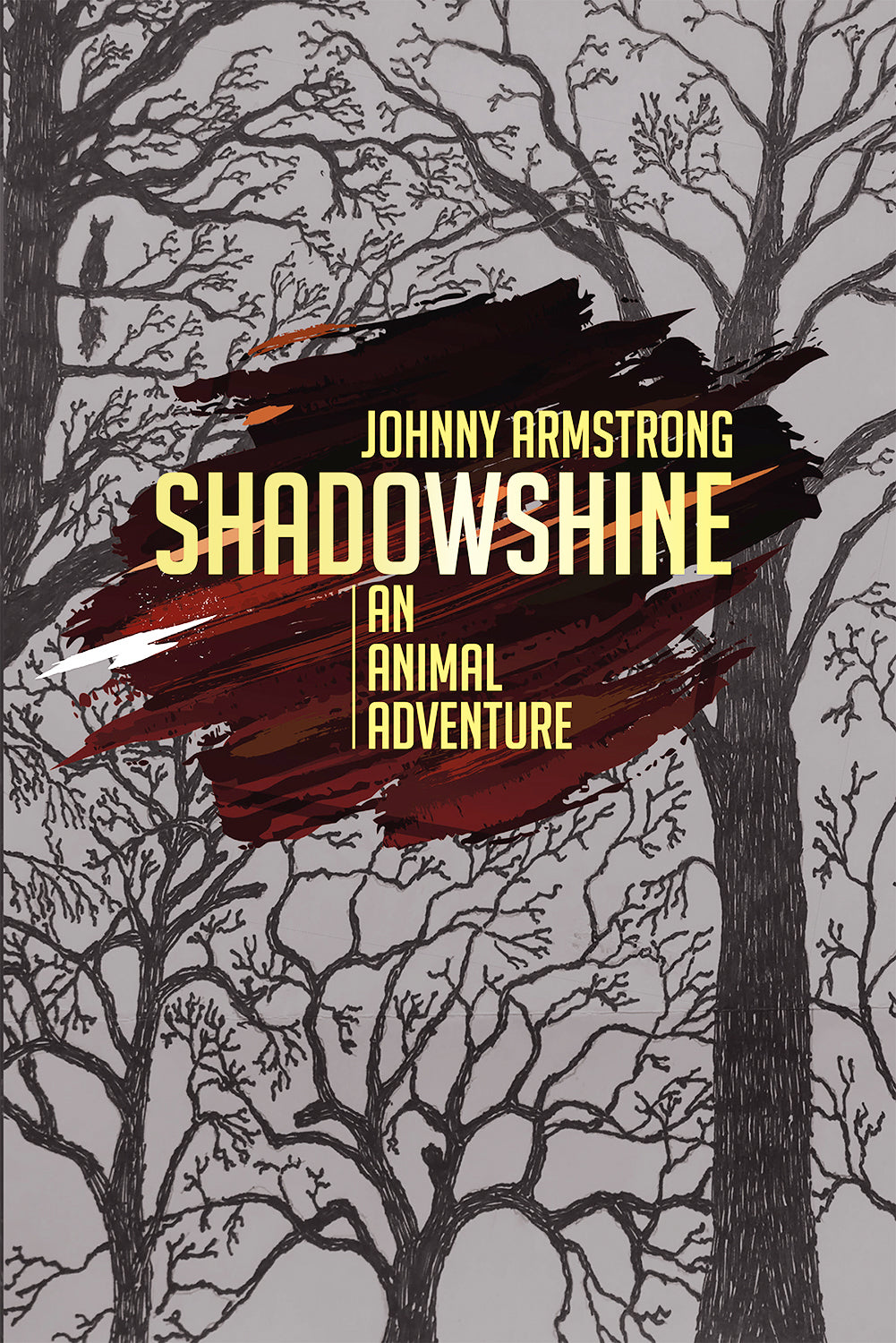 About the author
Conservationist and retired medical doctor (pathology), Johnny Armstrong and his wife Karen and Opal (k-nine) live within a Nature Conservancy protected old-growth forest and woodland near Ruston, Louisiana. Shadowshine is his first novel.