Relearning the Art of Aging, Dying and Making Love
Attempting to make sense of her life, and change her sad disposition to a happy one, the author of In the Backyard: Relearning the Art of Aging, Dying and Making Love seeks out the help of her in-house therapist/husband, Dr. George Nemeth. The accredited psychologist's answers to the big questions provide a compassionate and humorous backdrop on to how to seize the day and not give up hope when faced with the nasty realities of poor health and unrealized aspirations.
Details

MiroLand (Memoir and Biography)

9781771832366

190 pages |
Regular price
Sale price
$20.00 CAD
Unit price
per
Sale
Sold out
Share
Reviews

Powerful, thoughtful, and sensitive, emotional all at once.

Dr. András Sándor, poet, essayist & retired professor of English, Brown University

I can't seem to want to put it down. I'm really enjoying it…. A very easy read on deep subjects.

Lucy Foglietta, artist

This is to let you know how much I loved your memoir…. I could not put it down. I drank you page after page. Such a wonder – you are. In a world of self-hating people, you stand away from these – you scream out the importance of loving oneself. You master the aphorisms – and the similes. But somehow you keep it all very close to the heart, the tangible world. You are the best writer in this country…. Everyone should be reading your memoir. Keeping a copy in their coat pocket. I raise my champagne glass to you. Auguri.

Dr. Antonio D'Alfonso, poet, author, filmmaker & translator

Melfi is interested in the metaphysical side of human existence, the difficulties of establishing a coherent feminine identity, cultural dislocation, and the artist's attempt to create a new reality.

The Oxford Companion to Canadian Literature

[In the Backyard] is both moving, witty, at times wildly funny, and sharply observant…. All in all, a tour-de-force of a unique literary work.

Dr. Lászlo Géfin, poet, author & retired English professor, Concordia University

Melfi … thrives as a powerful force in the Canadian literary landscape, exposing readers to images, ideas and conceptions of reality we could otherwise never have imagined.

Italian Canadiana

In the Backyard is written with humor… and with feeling.

Dr. Laurie Betito, host of CJAD 800 Passion Radio Show

The Montreal writer's memoir traverses 10 years, beginning when she is 50 and lamenting the physical depredations of aging ("I am not pleased with God's handiwork"). Fortunately, her "in-house therapist," her psychologist husband, offers bane for her discontent (a sense of humour, or the ability to fake it, being key). But then he is diagnosed with metastatic prostate cancer, which requires her to revise her chief grievance: "Death is the enemy; old age, a dear friend." This is a clarifying memoir, a tonic for women coming to grips with love, loss and mortality.

Sarah Murdoch, Toronto Star

With a title like In the Backyard: Relearning the Art of Aging, Dying and Making Love, who wouldn't want to read it?

Laura Casella, co-host of TV Global News Morning
View full details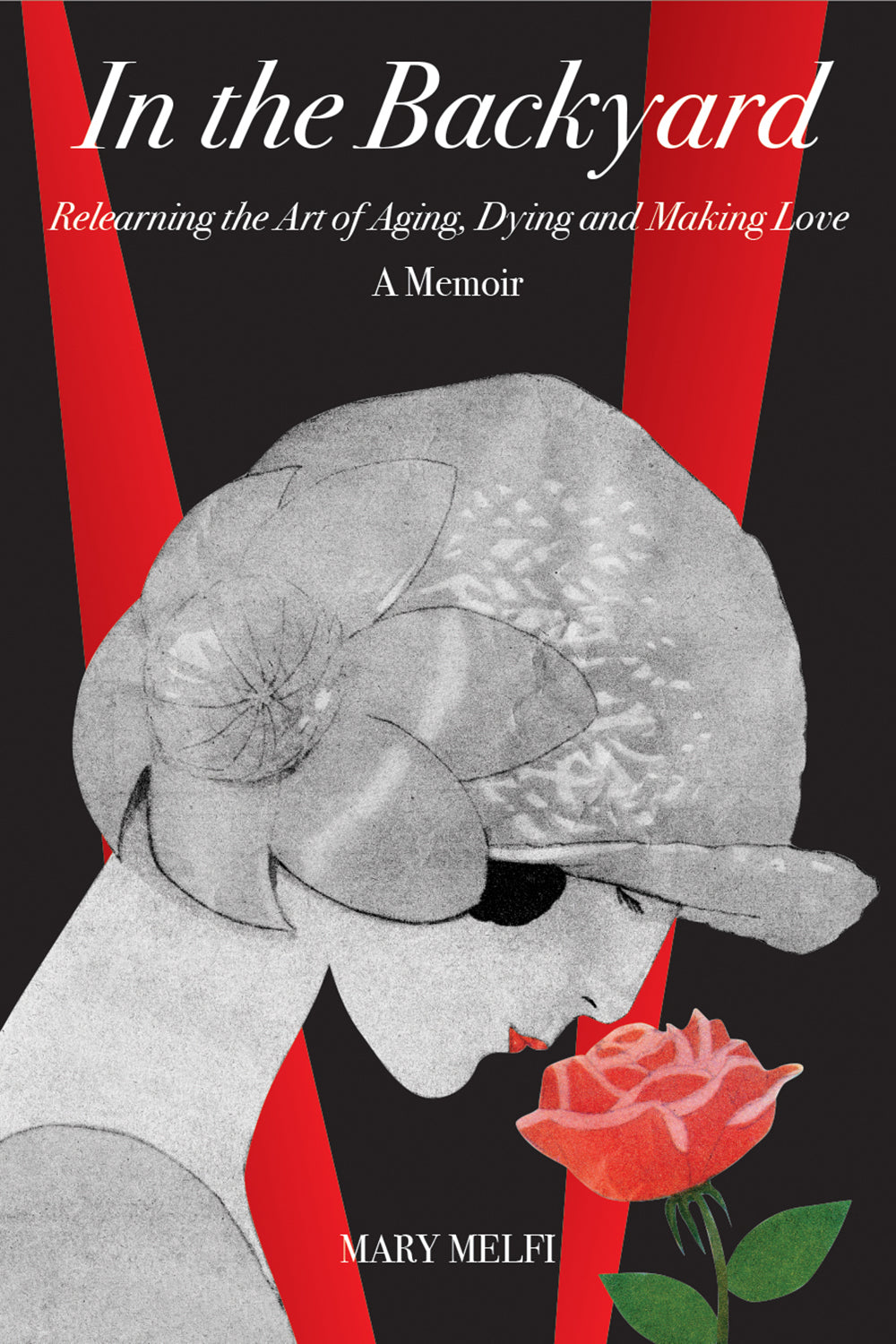 About the author
Montrealer Mary Melfi has published over a dozen books of critically acclaimed poetry, prose and plays. Her first novel, Infertility Rites, was translated into French and Italian as was her memoir, Italy Revisited. Melfi received the Giornata Internazionale Della Donna Award in 2010.