A portrait of a violent father and an homage to poetry.
When Michael Delisle was a boy growing up in Montreal's South Shore neighbourhood of Ville Jacques-Cartier, his "uncles" – in other words, his father's friends – never said "gun" but rather "piece" or "rod" or more metonymically, "heater." In Flame Out, the poet remembers his father, a crook turned Charismatic Christian, the violent man who came to speak only of Jesus, the hated man whom he had no choice but to love, in spite of it all. Delisle writes that "reading and writing poetry helped me stay the course." Writing was the weapon he used do deal with a childhood that was difficult, to say the least, and to combat a father that he has called his Waterloo. But this novel is more than just about a settling of accounts between a parent and his offspring; Michael Delisle manages, through his writing, to grow into a love-hate relationship without destroying the father figure. This novel is thus both highly personal and an acknowledgement of the power found in the act of writing.
Details

Guernica Editions (Essential Translations Series)

9781771837019

106 pages |
Regular price
Sale price
$20.00 CAD
Unit price
per
Sale
Sold out
Share
View full details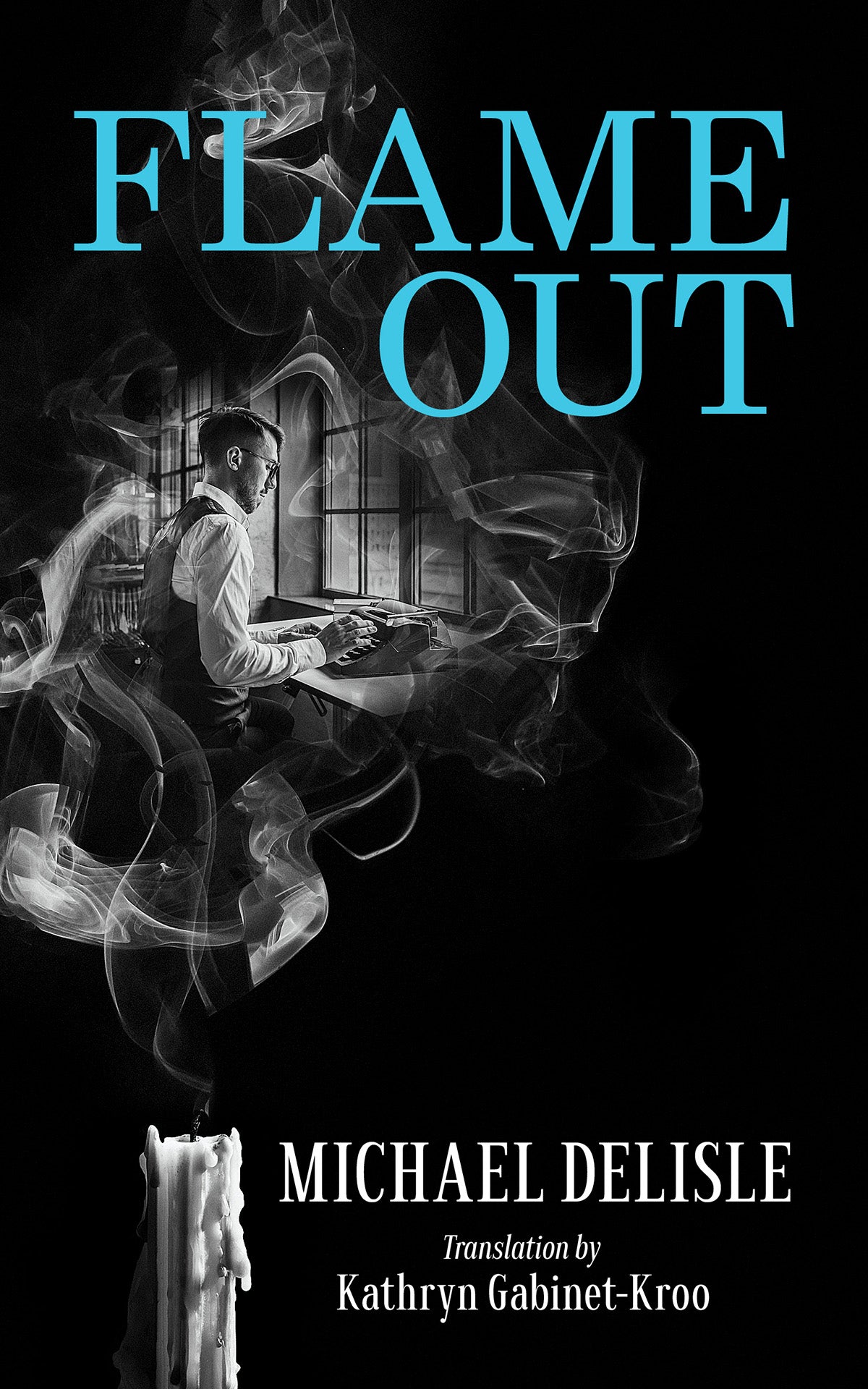 About the author
Published for almost forty years, Michael Delisle is a poet, novelist and the author of short stories whose works include six collections of poetry. He won the Prix Émile-Nelligan in 1987 and the Prix Adrienne-Choquette in 2005. His novel, Le Feu de mon pére, won the 2014 Grand Prix du livre de Montréal and was a finalist for the Prix des libraires du Québec and the Prix littéraire des collégiens. He was a finalist for the Governor General award for French fiction in 2006 and again in 2014, for Le Feu de mon pére. His recent collection of short stories, Le Palais de la fatigue, was a finalist for the 2018 Prix des libraires
While continuing to pursue a successful career as a professional artist, American-born translator Kathryn Gabinet-Kroo earned a Certificate in Translation from McGill University and a Master's in Translation Studies from Concordia University. Working out of her Montreal artist's studio where she still paints, she translates contemporary fiction by Quebecois and First Nations authors.