Essays on His Works
Culminating with the international success of The Polished Hoe in 2002, Austin Clarke has published 11 novels, six short-story collections, four memoirs, and two non-fiction pieces. His latest work, a long-form poem titled Where the Sun Shines Best (Guernica Editions), was published in 2013. Storm of Fortune, the second novel in his Toronto Trilogy about the lives of Barbadian immigrants, was shortlisted for the Governor General's Award in 1973. The Origin of Waves won the Rogers Communications Writers' Development Trust Prize for Fiction in 1997. In 1999 his ninth novel, The Question, was shortlisted for the Governor General's Award. In 2003 he had a private audience with Queen Elisabeth in honour of his Commonwealth Prize for his novel, The Polished Hoe, which also won the Giller Prize in 2002. Clarke has also received a Toronto Arts Award for Lifetime Achievement in Literature (1992) and in 1998 he was invested with the Order of Canada. In 1999 he received the Martin Luther King Junior Award for Excellence in Writing. In 2012, he was the recipient of the $10,000 Harbourfront Award. This collection includes essays by Michael Buchnor, George Elliott Clarke, Daniel Coleman, Camille Isaacs, Smaro Kamboureli, Linda MacKinley-Hay, Brinda J. Mehta, Sarah Phillips Casteel, Maggie Quirt, Victor J. Ramraj, Marquita R. Smith, and Batia Boe Stolar.
Details

Guernica Editions (Essential Writers Series)

9781550717235

200 pages |
Regular price
Sale price
$20.00 CAD
Unit price
per
Sale
Sold out
Share
Reviews

Austin Clarke has transcended the earlier achievements of his already illustrious career with The Polished Hoe by composing a Faulknerian evocation of the Caribbean voice.

Trillium Prize Jury
View full details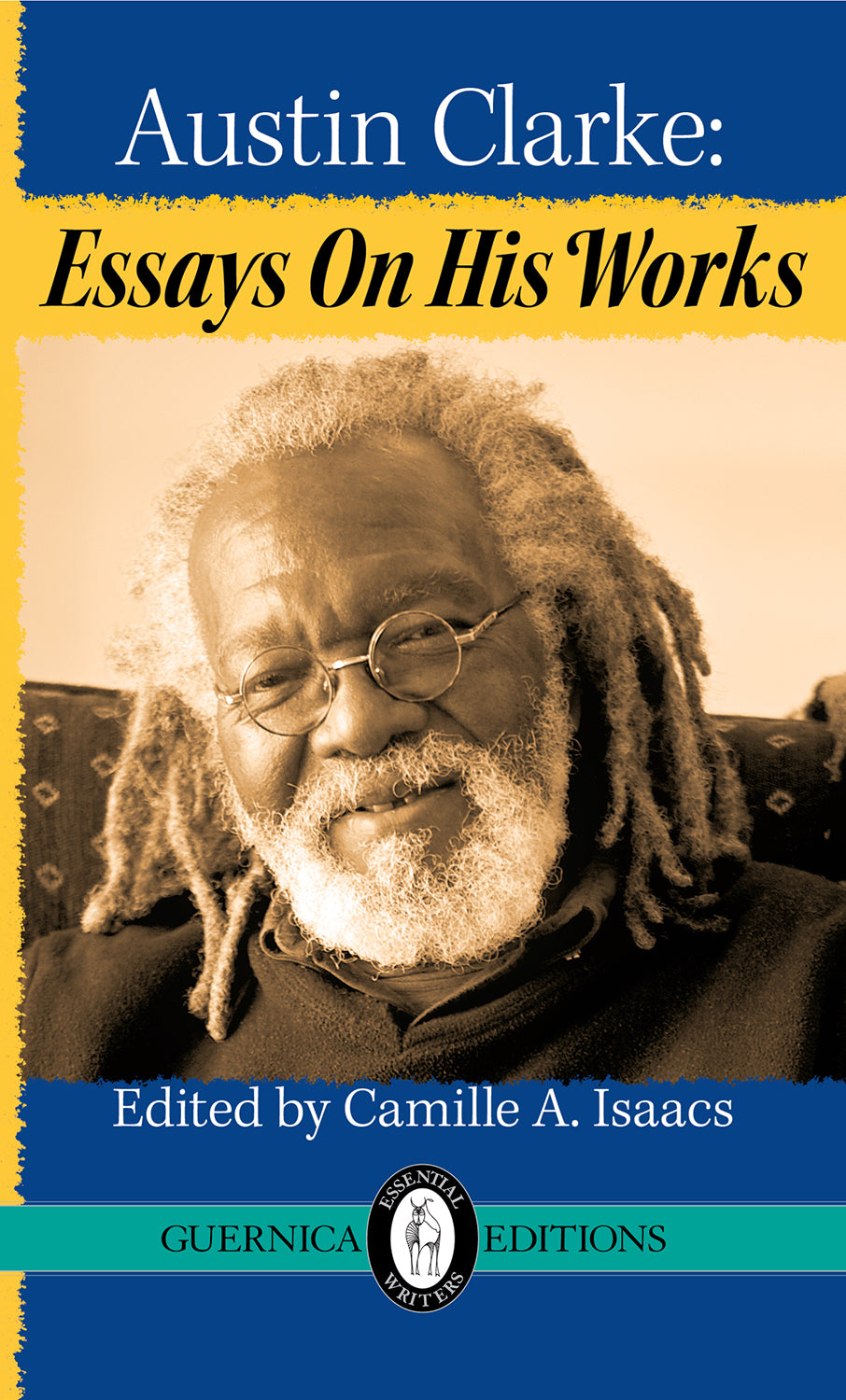 About the author
Camille A. Isaacs is an Assistant Professor of English at OCAD University, specializing in postcolonial, Caribbean, and diasporic literatures. Her SSHRC-funded doctorate examined identity construction in Black Canadian literature. Her current research considers the Black diaspora in interwar Europe, and the connections between the Gothic literary tradition and diasporic literature.