Essays on Her Works I
This rich volume begins with a very good-humoured memoir, "Alice Munro: Not Bad Short Story Writer"; by Munro's renowned Canadian publisher, Douglas Gibson, followed by powerful autobiographical pieces by fiction writer Jack Hodgins, playwright Judith Thompson, poet John B. Lee, poet-playwright-teacher James Reaney, and local historian Reg Thompson. Overall, the twenty contributions to Alice Munro Country, including a previously unpublished interview with Munro by J.R. (Tim) Struthers and a superb essay by George Elliott Clarke on Munro's Lives of Girls and Women, take a cultural or historical or personal approach, while also providing judicious readings of the subtle literary dimensions of key Munro works.
Details

Guernica Editions (Essential Writers Series)

9781771834353

410 pages |
Regular price
Sale price
$29.95 CAD
Unit price
per
Sale
Sold out
Share
Reviews

The two volumes thus form a compendium of essays on important, well-established critical paths into Munro's work—on place, on ending—making existing articles available in book form and offering fresh ones on these topics, with many truly enlightening contributions.

Canadian Literature: A Quarterly of Criticism and Review
View full details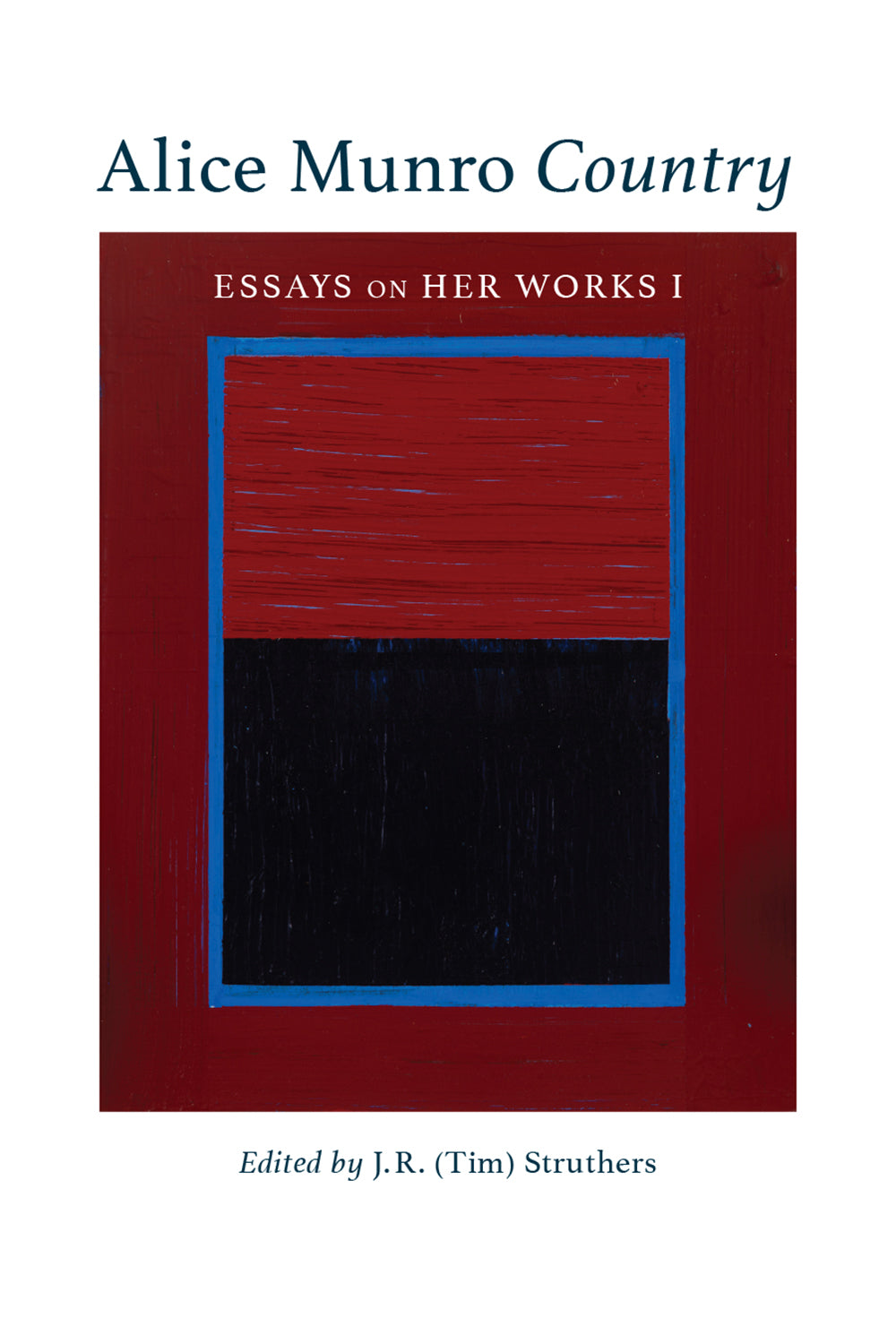 About the author
Highly respected nationally and internationally by scholars and creative writers for his work as a small press publisher, editor, literary critic, interviewer, and bibliographer, J.R. (Tim) Struthers has edited some twenty-five volumes of theory, critical essays, autobiography, fiction, and poetry -- including works in honour of or by such important Canadian writers as Clark Blaise, George Elliott, Jack Hodgins, Hugh Hood, John Metcalf, Alice Munro, and James Reaney. Tim is the author of the first two scholarly articles, world-wide, on Alice Munro and has been described by W.J. Keith, FRSC, as "probably the best literary interviewer in Canada." Together with John Metcalf, he coedited Clark Blaise's Selected Essays. Still a very enthusiastic teacher of English, Tim has now devoted more than thirty years of full-time service to the University of Guelph. He lives in Guelph with his bride of forty years, poet and scholar Marianne Micros.