Lower Saint-Lawrence, summer 1988. Looking to escape the violent grip of her uncle and twin brother, Nil heads for Le Bic with a half-tamed fox in tow. There, the tough young woman meets Jacob, an HIV-positive restaurant owner mixed up in illegal saffron trafficking. Meanwhile in India, Amar is about to take part in his first harvest of the red gold while his sister Alaka tries to conceal the embarrassment of her first period. The Strange Scent of Saffron is a raw, gut-wrenching novel about the lack and gradual attainment of empowerment, partly through a sensorially-rich connection with the world.
Details

Guernica Editions (Essential Translations Series)

9781771836197

160 pages |
Regular price
Sale price
$17.95 USD
Unit price
per
Sale
Sold out
Share
Reviews

Blood is a literal and metaphoric presence throughout the novel: characters menstruate, wound themselves, contract and spread HIV, while also grappling with the blood ties of family and how they can become a snare trap. Babin's writing is deeply invested in representing the corporeal world, even when that world becomes grotesque. There is the impression that no topic is off limits, especially in the relation to the bodies of young women. Utterly devoid of any attempt at sanitization, Babin depicts young female characters who lust, hunger, bleed, and contract and spread disease.

Montreal Review of Books

With a vibrant, frank style, Miléna Babin's second novel draws the senses into a story made of blood, odours, and flavours.

Journal Métro, Benoit Valois-Nadeau

Yet, this novel is not bleak. On the contrary, it's propelled by an alluring vitality and page-turning inventiveness!

Journal de Montréal, Josée Boileau
View full details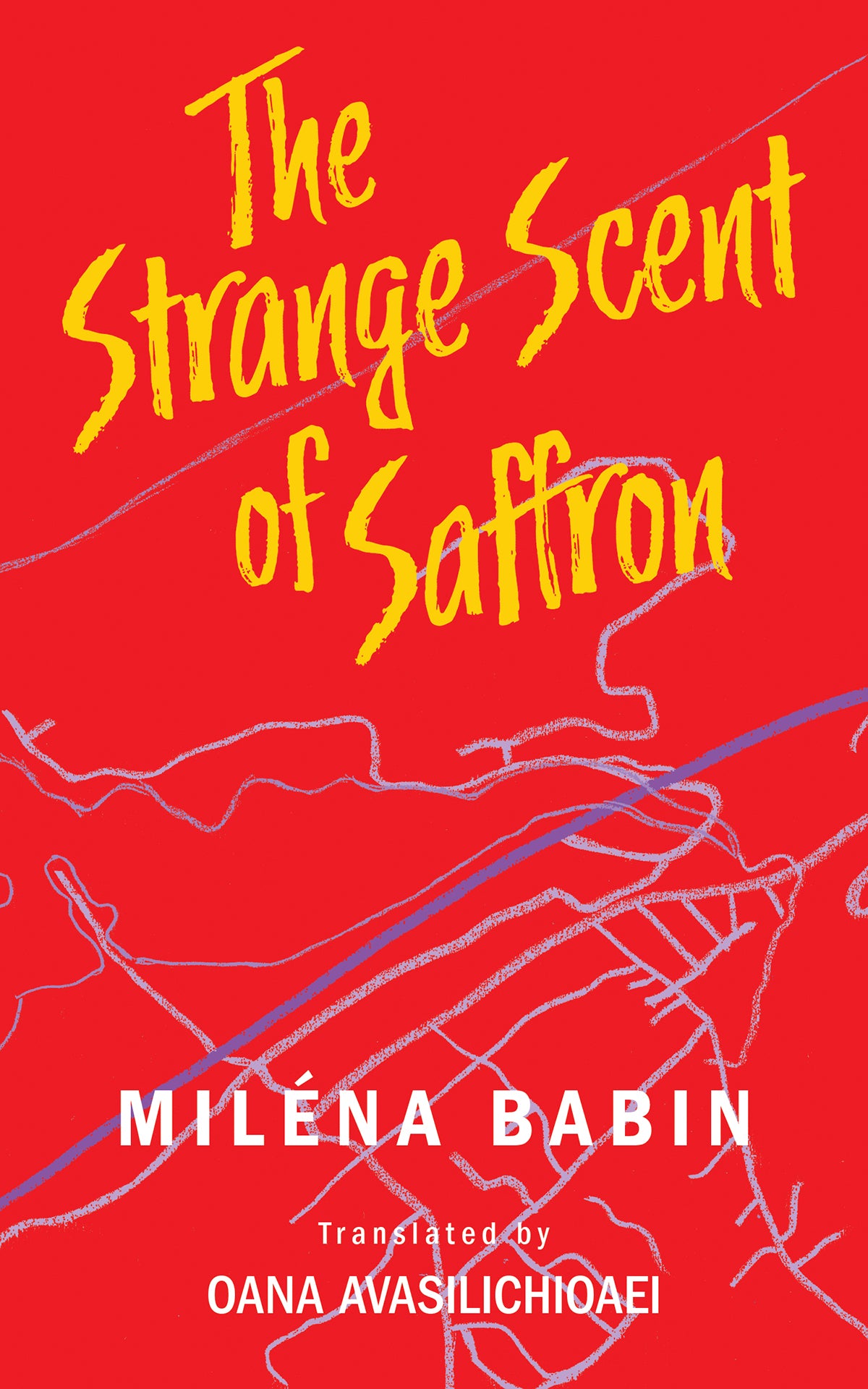 About the author
Originally from Carleton-sur-Mer in the Gaspésie, Miléna Babin has lived in Quebec City for the past ten years. In her books, she likes to give life to impulsive and imperfect characters who are often hounded by darkness and suffering, but who find the courage to move toward the light. Exploring the balance between shadow and light is what drives her writing. Her work has been featured in several anthologies, and she has published the novel Les fantômes fument en cachette (Éditions XYZ, 2014) and the children's book Évelyne, l'enfant-placard (Québec Amérique, 2019). Her second novel, L'étrange odeur du safran (Éditions XYZ, 2018), was shortlisted for the Prix France-Québec 2019. She has also worked as a screenwriter in recent years and is currently adapting L'étrange odeur du safran into a film.
Oana Avasilichioaei is a poet, translator, and sound artist based in Montreal. She has translated many books of poetry and prose from French and Romanian, including Bertrand Laverdure's Readopolis (Book*hug 2017, Governor General Literary Award) and Catherine Lalonde's The Faerie Devouring (Book*hug 2018, QWF's Cole Foundation Prize for Translation).