The Enchanted People is a humanitarian fairytale about a young girl named Wawatay who lives away from her village as an outcast because she is different. All the people in her village have an enchanted power except for her, and so, she is not accepted by them. While living in solitude, Wawatay finds an injured baby sparrow and begins to care for her despite ridicule and discouragement from her people. When Baby Bird grows up and asks Wawatay to teach her to fly, Wawatay embarks on a journey across the Earth to seek help from her animal friends and learn the secret to flying. Along the way, Wawatay discovers a secret about herself — she has an enchanted power after all. She must decide if she will use it to help save her animal friends and plead with her people to change their habits — which are destroying Mother Earth — or if she will continue to stay away in fear. Readers may also discover a secret from this book: just like the first Enchanted People to walk the earth, each of us is born with unique gifts. Are you using your powers for good?
Details

MiroLand (Children's Books)

9781771835398

103 pages |
Regular price
Sale price
$14.00 USD
Unit price
per
Sale
Sold out
Share
Reviews

For any child who feels at home in the company of animals, The Enchanted People will become a treasured story. Pool has woven a tale full of lessons about the unexpected twists and turns along the journey to recognizing one's own strengths. Perseverance, and support from just the right friends, pays off along this winding road. The Enchanted People will inspire children to keep searching, to value their strengths and be true to themselves, and ultimately, to care for each other and for the earth.

Catherine Wagner, University of Wyoming

Jennifer Pool's narrative is divided into brief chapters. The sentences in The Enchanted People are short, and the vocabulary is accessible. The rustic illustrations by David Dodson add colorful information to the storyline. In the quest for knowledge, Wawatay learns about animals and different regions of the world. Each animal teaches her something new, and she learns that everyone can contribute to this world.

Canadian Review of Materials
View full details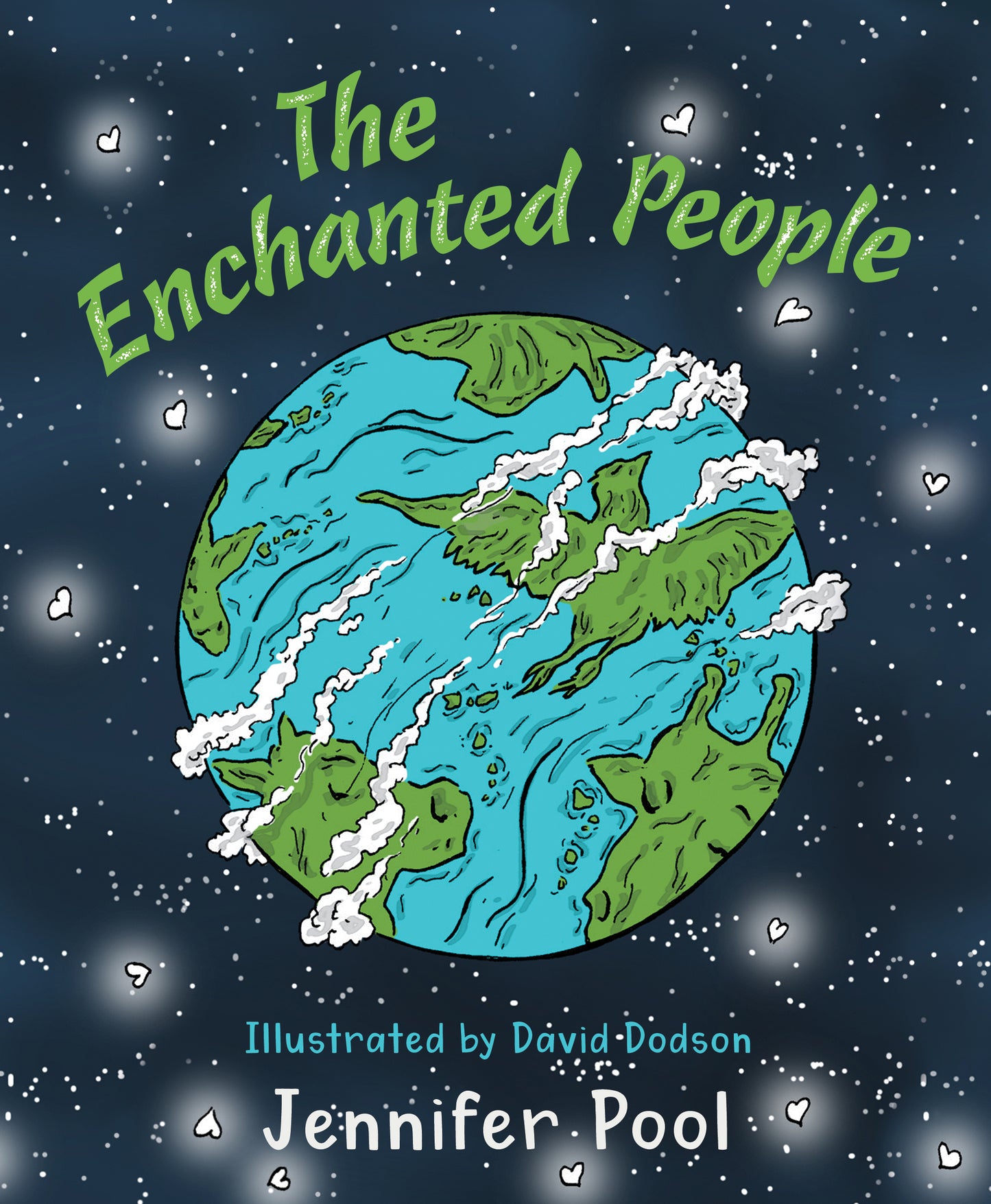 About the author
Jennifer Pool lives with her husband, her children, and a zoo of animals on a farm in Norfolk County, Ontario. She loves traveling the world as Linda McCartney in her husband's touring production, The McCartney Years. Her husband headlines as Paul McCartney, and they share the stage with four other talented musicians. Their children travel with them. Jennifer has a PhD in public health, she loves to write, ride horses, adopt animals, and travel, but what makes her happiest is being a wife and a mother.