Poems in the Voice of Mary Shelley
What if the lady -- Jane Austen's contemporary --who conceived the world's most intriguing modern monster (Doc Frankenstein's creature) -- was also a proto-suffragette, precursor-feminist, and, simultaneously, much to her chagrin, wedded to a narcissist poet, whose liberalism urged on his libertinism? How would such a woman think? What would she say about her majuscule Romantic dilemma and miniscule romantic predicament? Such are the questions that Chad Norman pursues in his act (and art) of sympathetic re-animation: Squall: Poems in the Voice of Mary Shelley.
Details

Guernica Editions (Essential Poets Series)

9781771835176

108 pages |
Regular price
Sale price
$17.95 USD
Unit price
per
Sale
Sold out
Share
Reviews

Norman excels at depicting the emotional turmoil of a brilliant woman forced into the shadows, and Judith Bauer's gothic illustrations amplify the power of Norman's words.
View full details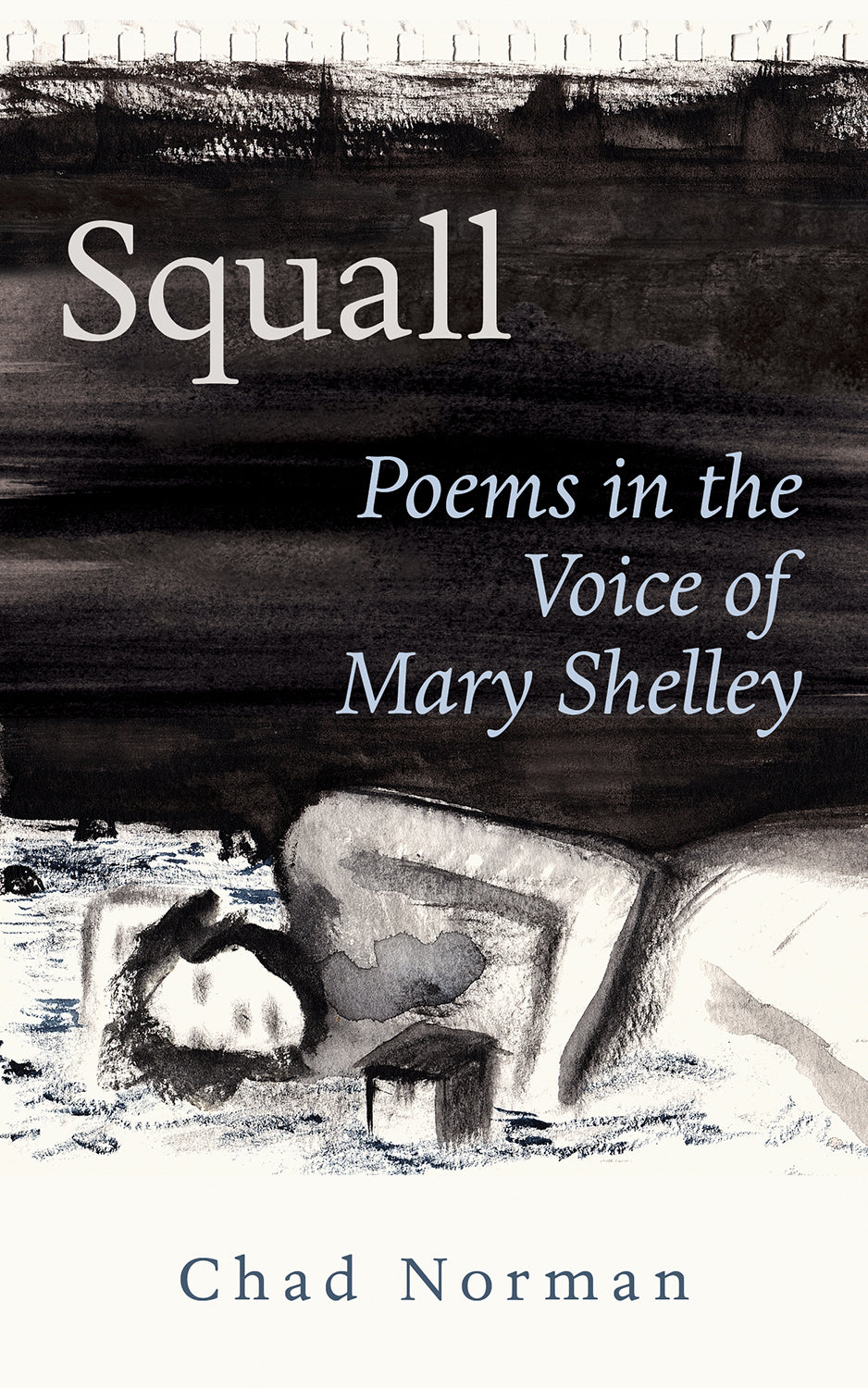 About the author
Chad Norman's poems have appeared for nearly 40 years in literary publications across Canada, as well as a number of other countries around the world, also translated into Albanian, Spanish, Polish, Chinese, Turkish, Italian, Czech, Vietnamese, and Hungarian.
In October 2016 he was invited by the Nordic Assn. for Canadian Studies to give talks on Canadian Poetry and read from his books at Borupgaard Gym in Copenhagen, and Risskov Gym in Aarhus, as well as other readings in both cities, and Malmo, Sweden. Because of that tour Norman has started the manuscript, Counting Coins In Denmark And Sweden.
In October of 2017 he read at various Eastern Canada venues in Kingston, Ottawa, and Montreal, reading poems from his Selected and New collection, published by Mosaic Press (Oakville, ON).
In October of 2018 he read at various types of venues from universities to cafes to pubs throughout Ireland, Scotland, Wales, while there he visited Swansea and slept three nights in the room where Dylan Thomas was born. A celebration of Canadian Poetry took place during this tour too.
His most recent books are Simona: A Celebration Of The S.P.C.A., out 2021 from Cyberwit. Net Press (India), Squall: Poems In The Voice of Mary Shelley, 2020, Guernica Editions (Toronto), A Matter Of Inclusion, 2022, Mwanaka Media And Publishing ( Zimbabwe), and a children's picture book, B And Boy, 2023, Cyberwit. Net (India). A new collection, Parental Forest, is due out Spring 2024 with AOS publications (Montreal). He is currently a member of The League Of Canadian Poets.