Six Scripts for Contemporary Performance
Revolt/Compassion gathers together six important works by Michael Springate: Historical Bliss, Dog and Crow, The Consolation of Philosophy, Freeport Texas, Kareena, and Kut: Shock and Awe. Written and produced over a twenty-five year period, they capture an expansive range of interests and influences, and reflect the artistic interdisciplinarity which has been a defining feature of his career.
Details

Guernica Editions (Essential Drama Series)

9781771833967

240 pages |
Regular price
Sale price
$17.95 USD
Unit price
per
Sale
Sold out
Share
Reviews

Frightening in its honesty, timely in its observations... Michael Springate's unflinching picture of Western imperialism will leave you breathless.

Charles R. Lawson, Prof. Emer. at American University (on The Beautiful West and the Beloved of God ).

Consciously cra­fted, precise in their diction, and allusive in their references, the six plays comprising Revolt/Compassion ask for the reader's collaboration. Readers are not simple receivers of pre-determined or encoded meanings; rather, they must find their way in, are encouraged to change perspective, and participate in the interpretation of the text … Their poetry -- the considered arrangement of the words, the shape of the text on the page, the accretion of meaning across the play, its solicitation of the reader's increased awareness -- activates the senses without necessarily dictating where they should take me or what I should make of them. At the same time, the ideas unfolded require a different vantage, a theoretical engagement. How can we locate ourselves in history? Where do art and politics intersect? What can words convey? How does social change come about? What part of memory and ideology is imagination? Revolt and compassion -- are these stances in contradiction with each other, or a contradiction with which to begin?

From the introduction by Dr. Erin Hurley, McGill University
View full details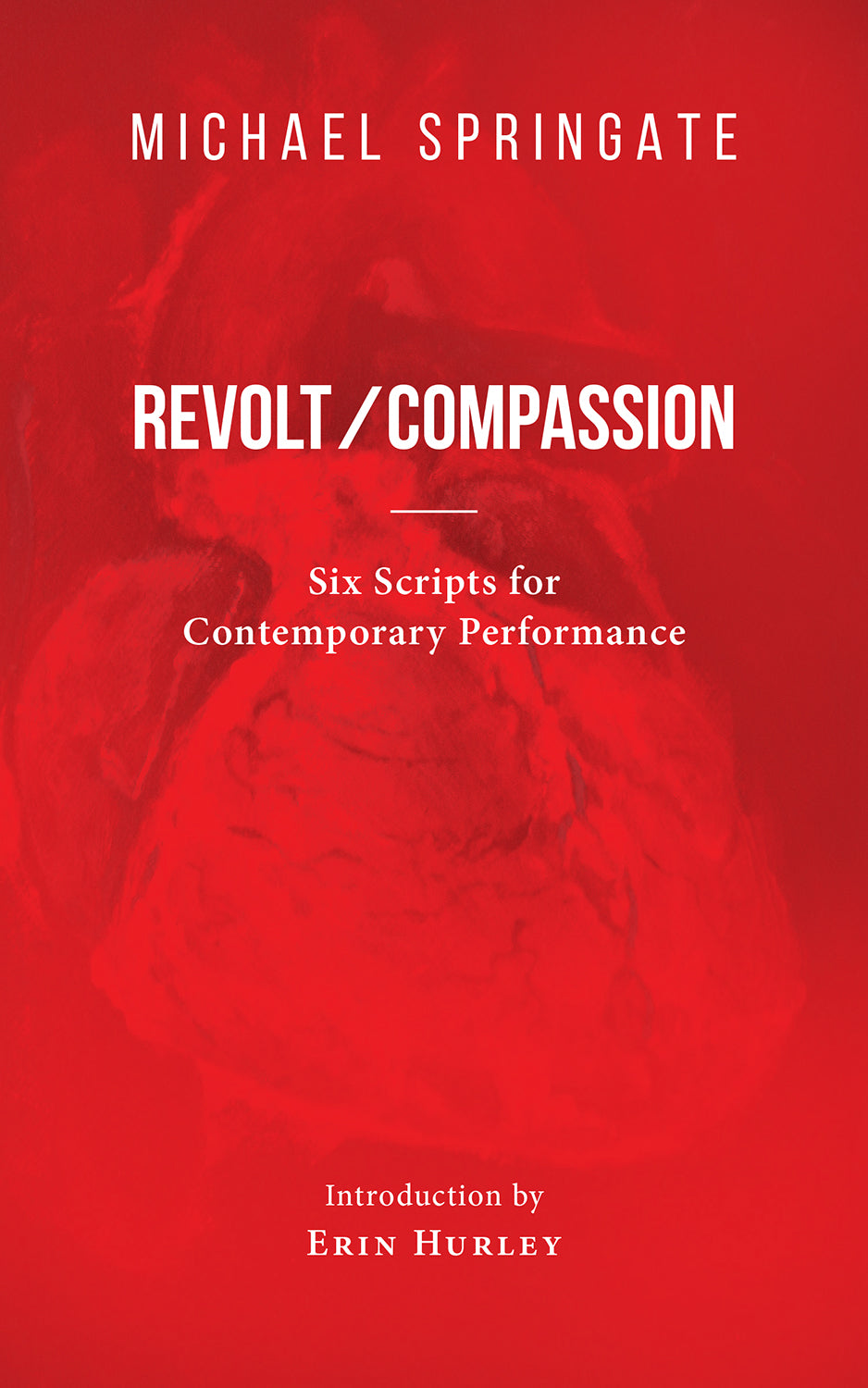 About the author
Michael Springate is the author of the novel The Beautiful West & The Beloved of God (Guernica Editions, 2014), translated and published as L'engrenage des apparences (Les éditions Sémaphore 2017). His collection, Revolt/Compassion: Six Scripts for Contemporary Performance (Guernica Editions) was published in 2019 with a forward by Erin Hurley. He wrote the screenplay for Carolyn Combs' debut feature, Acts of Imagination (2006), as well as for her most recent feature, Bella Ciao! (2018). Michael is a past Artistic Director of Playwrights Workshop Montreal, Prairie Theatre Exchange in Winnipeg, Factory Theatre in Toronto, and Dramaturg and Artistic Associate with Full Circle: First Nations Performance in Vancouver. He has taught acting, directing, and play development at both Simon Fraser and Concordia Universities, and was invited as Researcher/Lecturer to Gwangju National University in South Korea. He is a founding member of the Vancouver Latin American Cultural Centre, as well as of the film group Commercial Drive Productions, and is active in issues related to cooperative housing. He considers writing a life-long discipline rooted in independent research and reflection.