Italiani di chiese e processioni a Montréal è un libro che aiuta, invece, a preservare e tramandare la memoria di un'attitudine religiosa italiana, in particolare quella degli Italiani montrealesi del nostro tempo, illustrata vividamente dalle foto di Andrea Paolella, chimico di talento e di ricerche al Centre d'excellence en électrification des transports et en stockage d'énergie d'Hydro-Québec. Un'idea nata nella fucina dell'Istituto Italiano di Cultura di Montréal, interpretata e plasmata da Andrea Paolella e realizzata con la collaborazione essenziale della Chiesa Madre dei Cristiani, guidata da padre Giuseppe Fugolo della Congregazione dei Missionari di S. Carlo Borromeo o Scalabriniani.
Details

Guernica World Editions (World Photography)

9781771836883

126 pages |
Regular price
Sale price
$19.00 USD
Unit price
per
Sale
Sold out
Share
View full details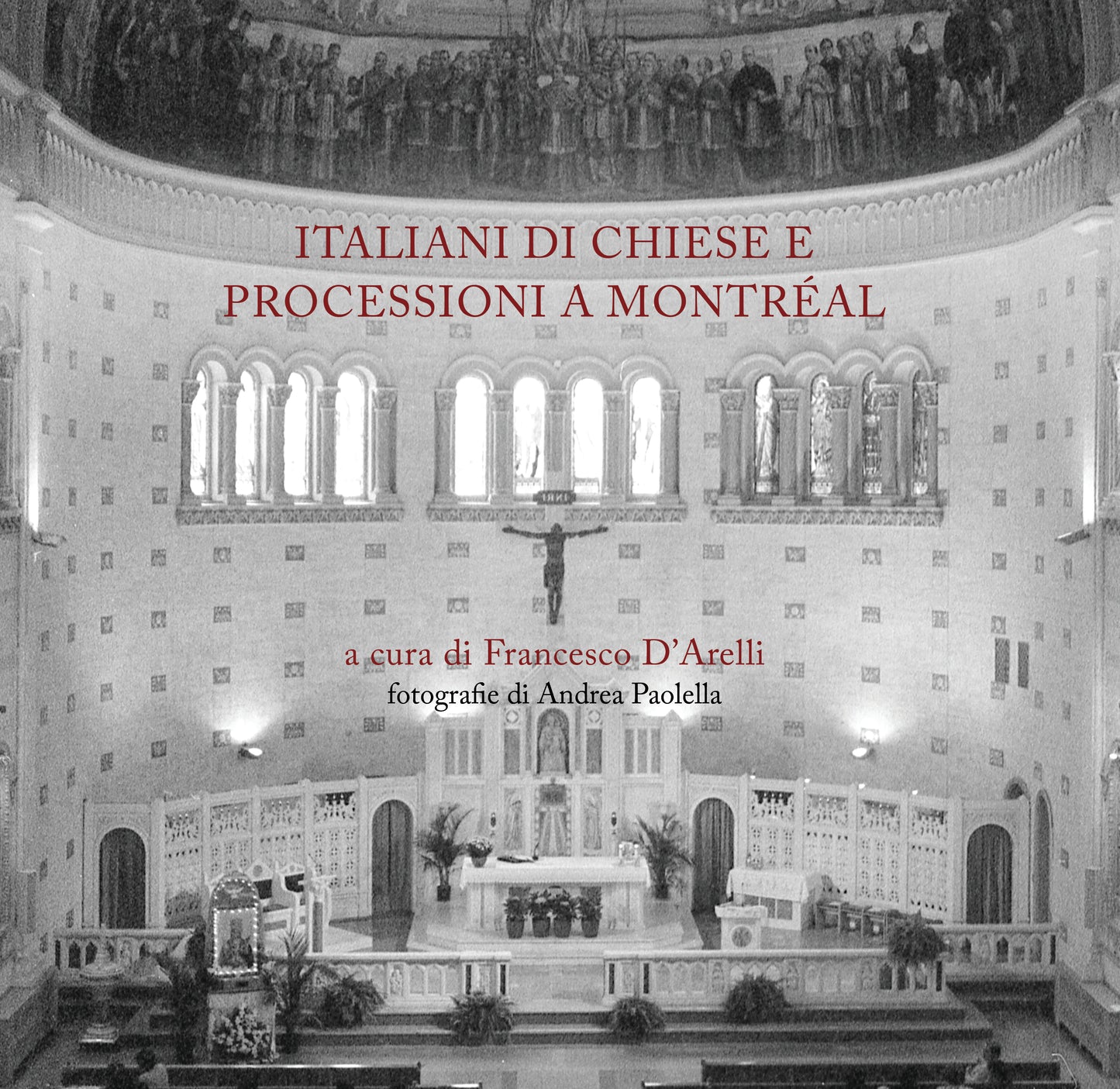 About the author
Francesco D'Arelli served as director of the Istituto di Cultura di Montreal from 2016 until June 2021. Currently, he is the director of the Italian Cultural Institute of Shanghai, R.P. of China. He has a PhD in Asian Studies from the University of Naples "L'Orientale".