A Tragedy in Three Millennia
Long-listed for the 2022 Leacock Medal for Humour
When King Priam's pregnant daughter was fleeing the sack of Troy, Stan was there. When Jesus of Nazareth was beaten and crucified, Stan was there - one cross over. Stan has been a Hittite warrior, a Roman legionnaire, a mercenary for the caravans of the Silk Road and a Great War German grunt. He's been a toymaker in a time of plague, a reluctant rebel in the Peasants' Revolt of 1381, and an information peddler in the cabarets of post-war Berlin. Stan doesn't die, and he doesn't know why. And now he's being investigated for a horrific crime. As Stan tells his story, from his origins as an Anatolian sheep farmer to his custody in a Toronto police interview room, he brings a wry, anachronistic perspective to three thousand years of Eurasian history. Call Me Stan is the story of a man endlessly struggling to adjust as the world keeps changing around him. It is a Biblical epic from the bleachers, a gender fluid operatic love quadrangle, and a touching exploration of what it is to outlive everyone you love. Or almost everyone.
Details

Guernica Editions (Essential Prose Series)

9781771835985

420 pages |
Regular price
Sale price
$25.95 USD
Unit price
per
Sale
Sold out
Share
Reviews

Wilson's latest is great for readers of historical fiction, especially ancient military fiction, or those who prefer character driven stories. Good for fans of Bernard Cornwell, Ken Follett, and Robert Harris.

Library Journal
Awards

Leacock Medal for Humour (Long-listed)
View full details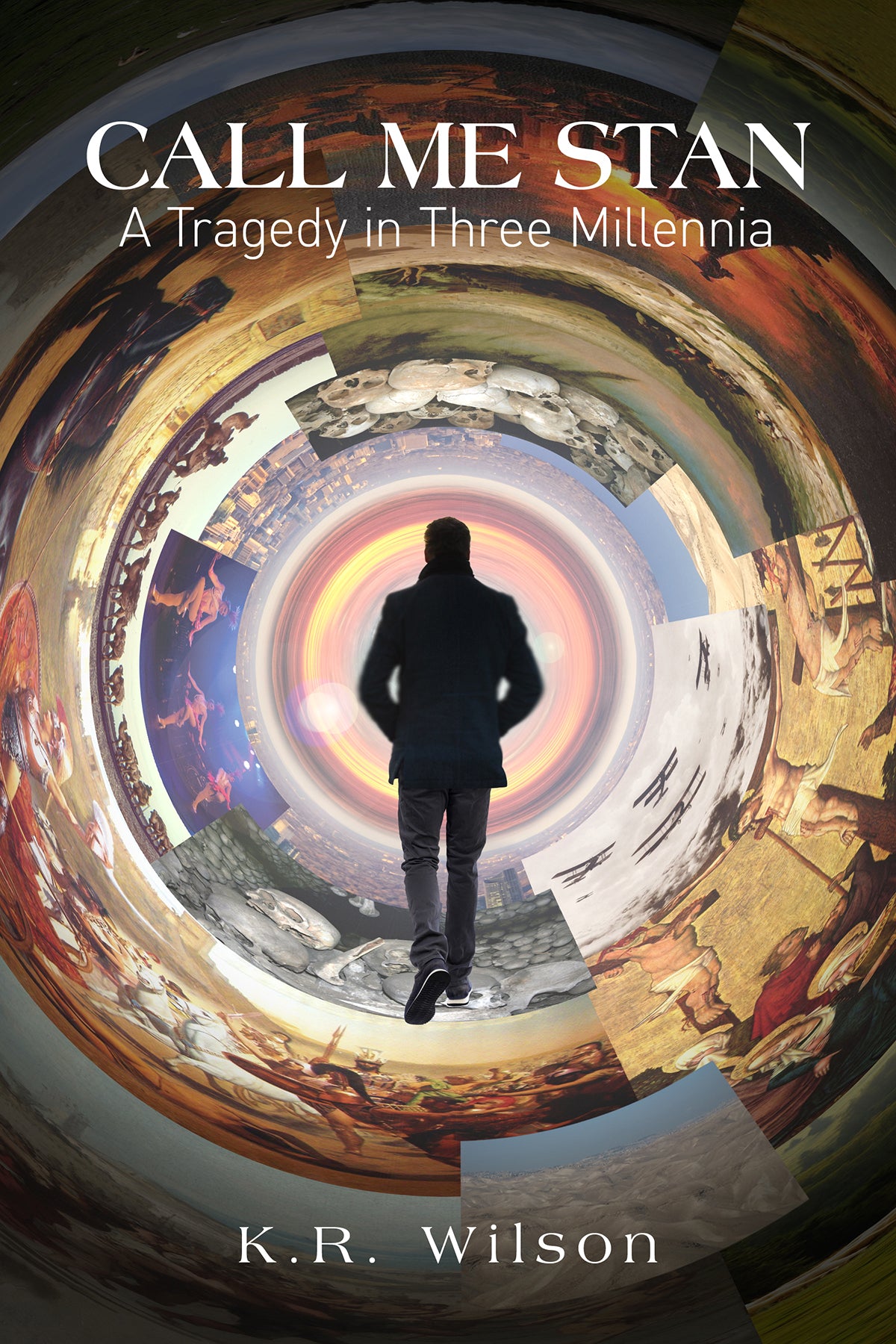 About the author
K.R. Wilson was born in Calgary in 1958. He has a bachelor's degree in music (BMus) from the University of Calgary, with a major in theory and composition. He also has a law degree (LLB). He lives in the Toronto area with his wife and daughter. He has been, among other things, a music teacher, a delivery truck driver, and an office supplies salesman. He sings in a fine 100-voice concert choir. He likes British television, unreliable narrators, and avant garde music.